sister author duo of new adult and adult fantasy and romance
---
latest release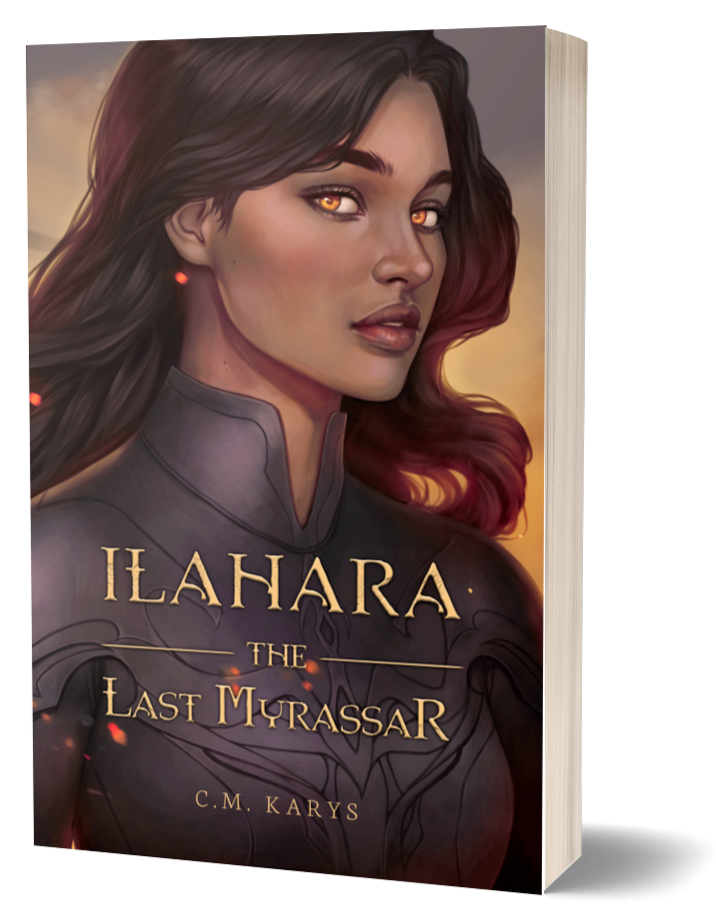 ---
---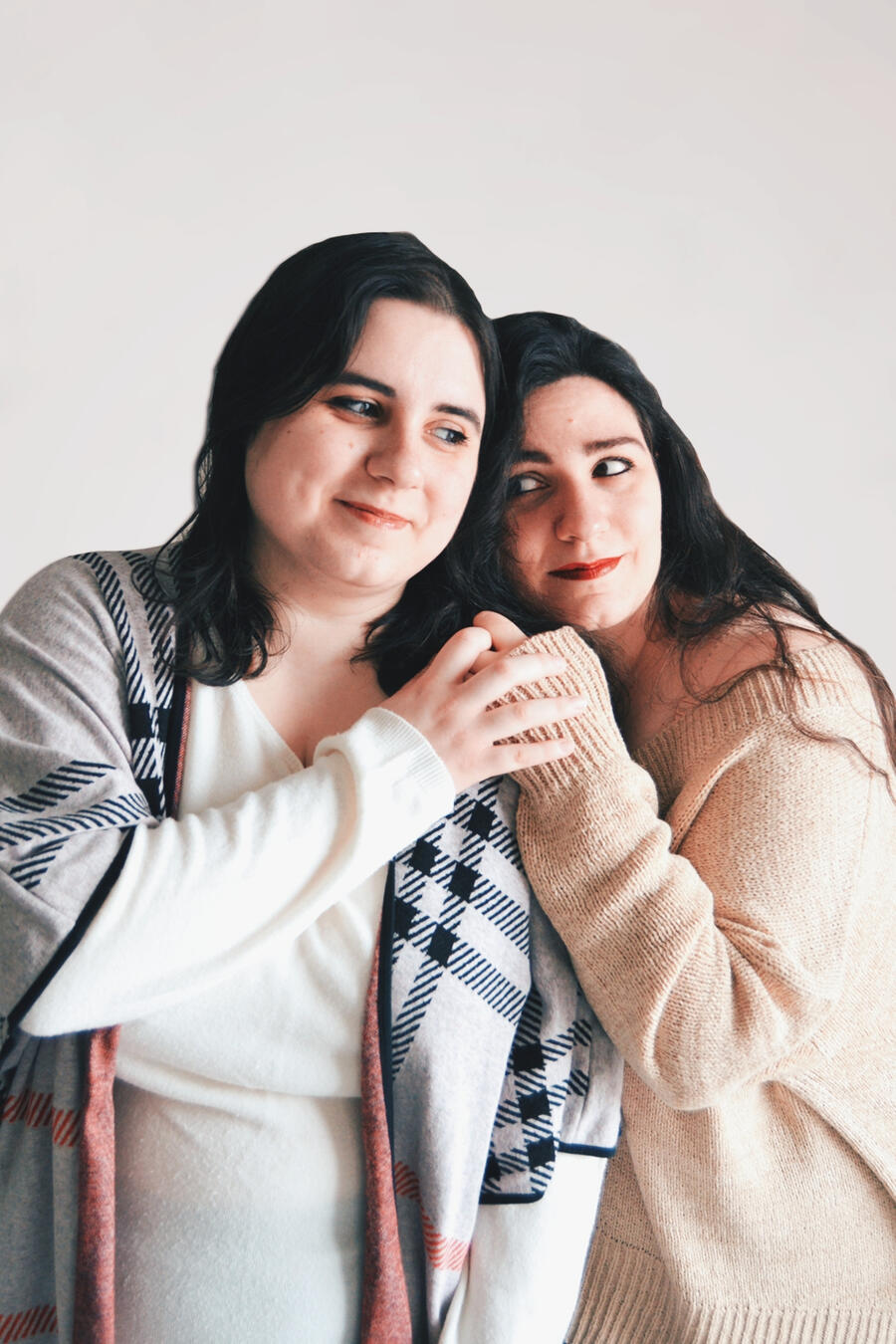 two sisters. one dream.
C.M. Karys is the author name for all books co-written by sisters Chiara and Maria ! There has never been an adventure worth having or trouble worth getting into if not together. As children, plushies and Barbie dolls were the protagonists of our made-up stories, complete with all the drama and romantic subplots. Barbies have now been replaced by our computer screens, but crafting stories is still our favorite thing in the world. We're so grateful we get to share our daydreams with all our lovely readers around the world!
---
writing what we love to read
This has been our motto for over a decade. Fantasy and Romance books are our biggest loves, so that's what we guarantee you'll find in our books as well. Our first published work, Ilahara: The Last Myrassar, is a New Adult Fantasy romance.Editing: Ashari - Song of the Rising Dragon (Ilahara 2)
Writing: Reaper WiP - adult fantasy romance between a witch and a reaper with all the spice!
follow chiara on social media
My reading tastes are varied. I'll give anything a try, but my greatest loves are fantasy books and romance. The spicier, the better! If you know me even a little bit, you know I'm a huge Taylor Swift fan and may have witnessed my shameless Måneskin obsession.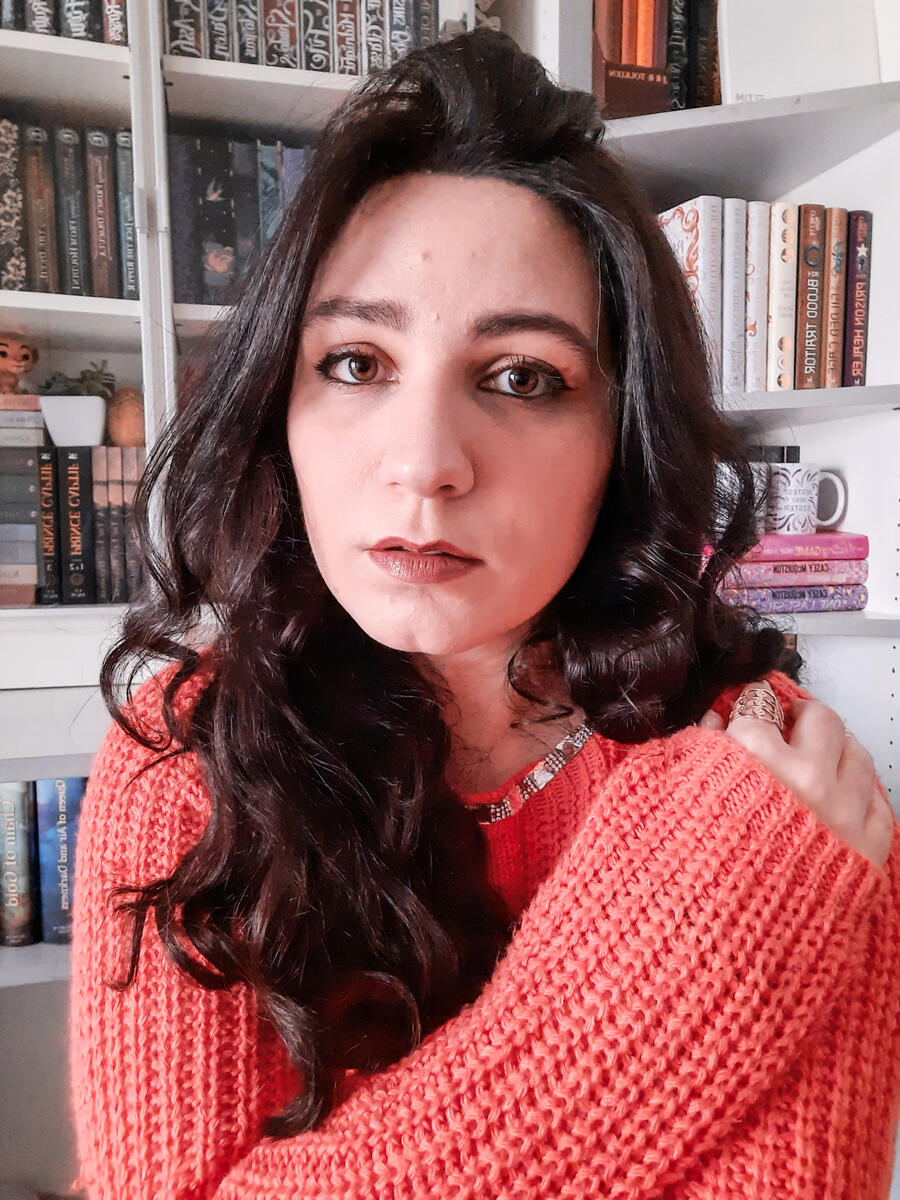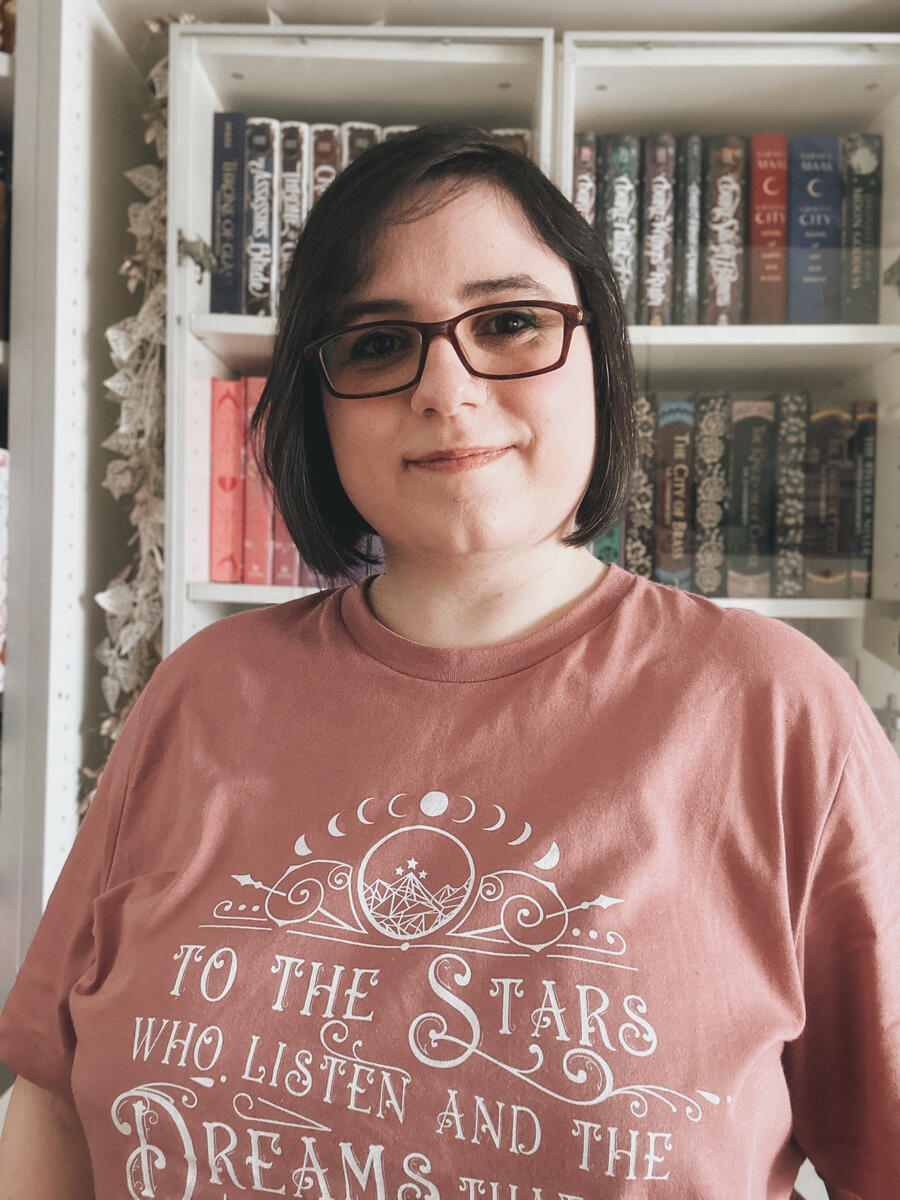 follow maria on social media
Whether hyped or underrated, traditionally published or indie, I am guaranteed to love almost anything with romance. If it's spicy, even better! Following me means you'll also get to see me fangirl over other passions of mine, like Taylor Swift and Måneskin.
---
books by c.m. karys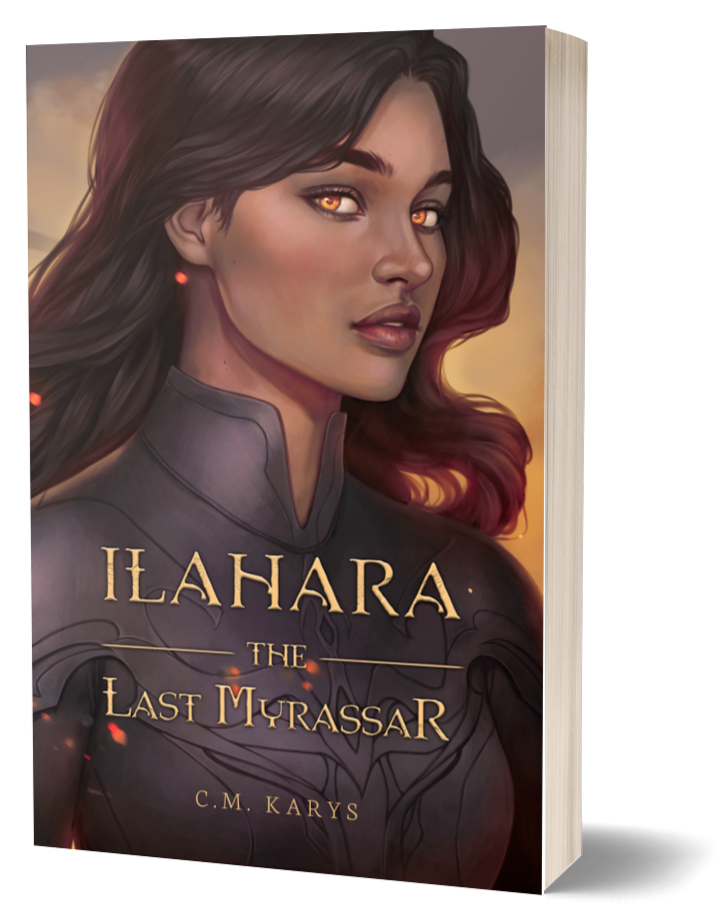 ilahara: the last myrassar
---
The Ilahara trilogy is perfect for fans of Throne of Glass and Game of Thrones
genre: new adult fantasy romance
tropes: slow burn enemies to lovers, friends to lovers, found family, lost princess
read if you like: fae, dragons, elemental magic, multiple pov, diverse cast of characters
spice: low in first book, will have explicit scenes as the series progresses
synopsis
she can run from destiny, but can she escape it?
Princess Asharaya Myrassar lost everything on the night of the Coup of Fire when the usurper queen, Aerella Argarys, slaughtered the royal family and claimed the throne of the fae kingdom of Ilahara. After seeking refuge on the human continent and leaving her magical past behind, Asharaya takes on a new identity: Shara, an assassin blessed with dark powers.Prince Derron Argarys owes his royal title to his mother's coup, and although he has all the status and power one could wish for, he cannot escape the memories of the brutal death of the former prince he once called friend. Now the heir to the throne, Derron must set aside his memories and learn to rule by the Argarys words: show your power, hide your heart.But when a crone proclaims the last of the dragon-blessed rulers still lives and prophesizes Asharaya's return to Ilahara, friend and foe alike set out to find her, Derron among them. Yet he discovers in Asharaya not only a cold and beautiful assassin but also the princess he once knew. When the chance to rid his family of the Myrassar threat comes, Derron hesitates in dealing the killing blow, charting a new course that may see Asharaya's return to Ilahara to face her greatest enemy and her destiny as the last dragon-blessed queen.
---
commissioned art for the series
---
---
---
---
---
---
let's get in touch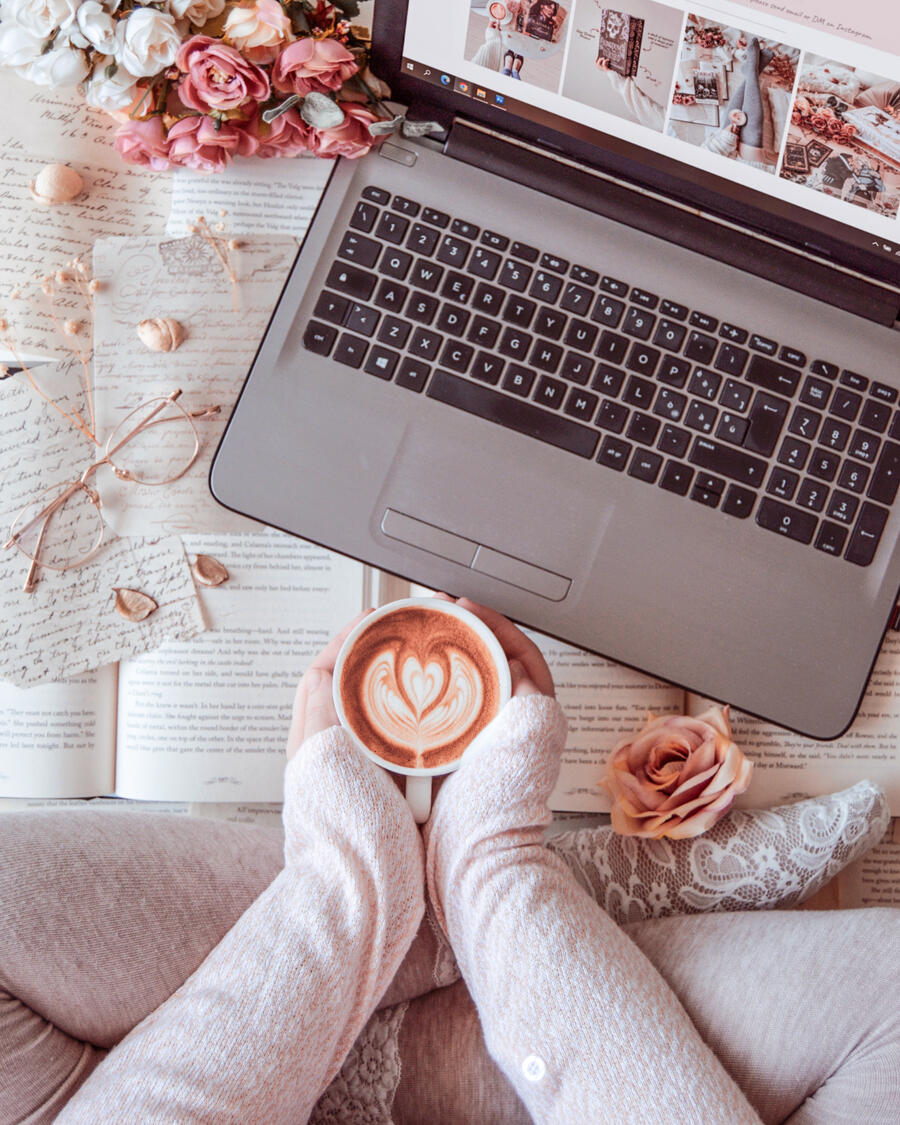 we love hearing from you
Whether you have questions about upcoming releases, editions, or you simply want to say hi, don't hesitate to get in touch! However, if you're looking to inquire about our influencer services, please direct your messages to our individual social media channels.